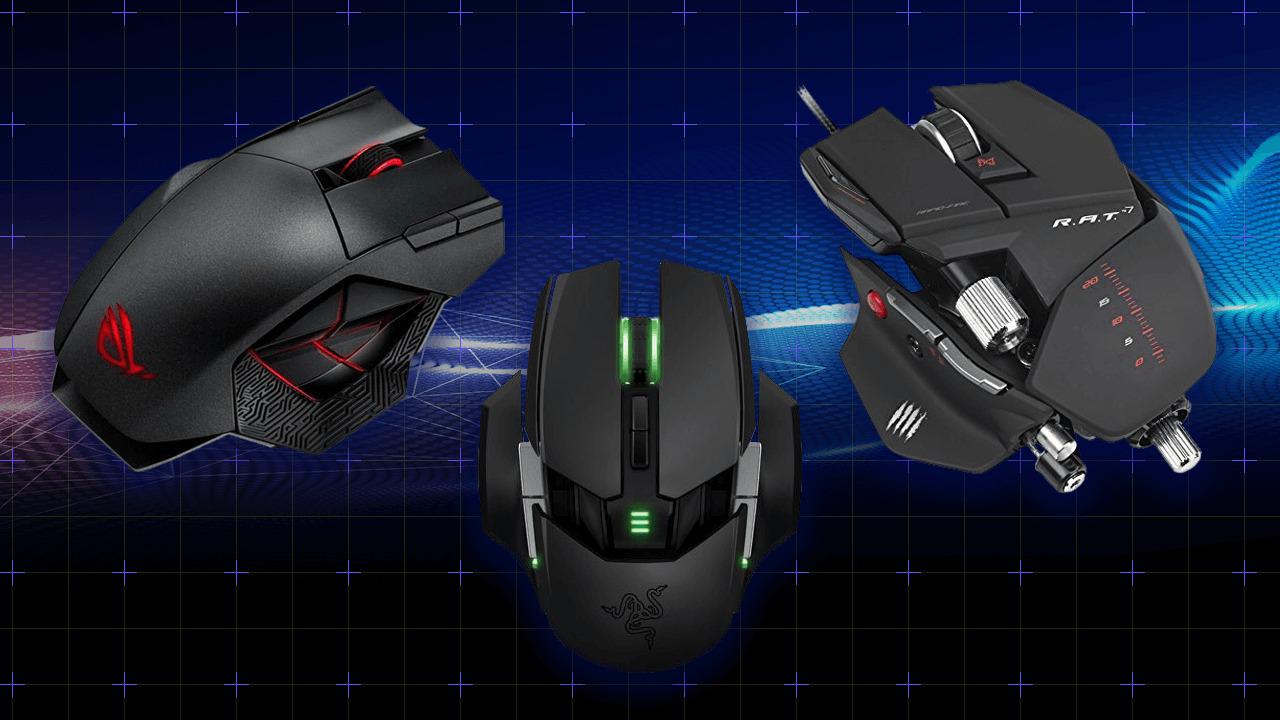 25 Nov

Cyborg R.A.T 7 vs Razer Ouroboros vs Asus ROG Spatha

I owned and used each one of these high end mice for quite a while. Here are my impressions, just in case you are considering them for a purchase.

Cyborg R.A.T. 7

Packaging: Tin box with extras. Premium feeling.

In my opinion this is the best looking mice on the market. I had the wired model. You can change its length to fit your hand perfectly; you can change its weight…If I was to just look at the mouse then I would always buy the R.A.T.

But.

After the couple of months the side button broke, only to reveal a questionable design. The laser was, how to put this, semi functional. I've spent too much time trying to make it work for my taste. It was often jittery and to this day I am uncertain if it was the flawed laser or the software.

I have a true love – hate relationship with this piece of hardware. I am often thinking about buying R.A.T. 9 in hope that the problems are solved.

Razer Ouroboros

Packaging: Transparent box. Nothing special, no premium feeling.

Apart from my inability to pronounce the name of the Ouroboros mouse there isn't much that is wrong with it. It works. Laser is good, buttons don't fall apart. It is lightweight, you can't change its weight, but you can change the length to fit your hand. It can be wired or wireless. The color of the lights on mouse is green only. I used it as wireless for a while but quickly switched back to wired mode as the battery emptied fast.

The biggest problem I had with Ouroboros was software. It often didn't work, mouse was unresponsive. That was a really bad experience for the premium price. At the end I just uninstalled all the Razer software.

I still have it and I still use it.

Asus ROG Spatha

Packaging: Very nice travel box, premium feeling.

It's big and you can't adjust anything.  Each time windows updates  Spatha armory just goes nuts and scrambles the settings. This is the best place to point out that most of the mouse makers have rubbish software, I don't understand why.

You can select any color for the mouse lights (or turn it off) and, in my opinion, ROG Spatha mouse looks really good. I was using it as wireless, haven't had any problems with the battery and I like the docking station.

The bad thing is that one day it just died. The cursor stopped moving, clicks continued to work. I checked Asus forums for any solution. I tried everything I could find there but wasn't able to resolve the issue. As much as I like the mouse I can not recommend it.

Please share and like, it helps us continue.